We examine the works of Nigerian musicians nominated at the 2022 Grammys as well as their contenders from other countries to help weigh our chances.
As the countdown to the Grammy Awards is set to take place, Nigerians eagerly anticipate getting another Grammy win through the efforts of their nominated music stars. This is because the 64th Grammys set to happen on the 4th of April has four Nigerian acts nominated for performances and albums that they were created or were featured on. The nomination list includes Burna Boy, Femi Kuti, Made Kuti and Wizkid and is the first time the Grammys will nominate as many Nigerian nationals, especially as sole creators or main collaborators. Essentially, Nigerians are hopeful that the dawn of the 4th of April will usher in another Grammy win for the country and see a beloved musician bring the Grammy statuette home. With the majority rooting for Wizkid and his whole lauded Made in Lagos album, excitement is at an all-time to see the much-loved singer get what could be his second Grammy and his first solo win. In this story, we examine the works of Nigerian musicians who have been nominated for the 2022 Grammys and take a look at their contenders to help inform fans on the chances of having their preferred nominee bag the award;
Nigerian musicians nominated for the 2022 Grammys category of 'Best Global Music Performance' and their contenders
1. Mohabbat by Arooj Aftab
A first-time nominee with two nominations in this year's Grammys, Arooj Aftab has also been nominated under the category of Best New Artiste as the Pakistani vocalist has caught the attention of the Recording Academy, the American music industry and music critics with her minimalist, jazz-infused style of neo-Sufism which refers to devotional music of the Sufis. On Vulture Princethe creation process for Aftab was a healing journey as she was suffering from the loss of a close friend and then her brother. the title, Vulture Prince for her, is a representation of how everyone, despite their innate darkness, still has a purpose that helps society.
ALSO READ: List Of Every African Act That Has Won A Grammy Award | SEE FULL LIST
Aftab's Mohabbat was released in April 2021 with her 4th studio album, Vulture Princea 7-track affair which has gotten co-signed by publications such as Rolling Stones, where it was ranked 6th on their list of best music in 2021, made The Guardian list as number 20 on their 50 Best Albums of 2021, as well as critical acclaim from Pitchfork and NPR.
Aftab's Mohabbat which earned her a slot on the Best Global Music Performance was additionally lauded by Time and The New York Times. Former American president, Barack Obama also selected the record as one of his summer playlist favorites for 2021.
2. Do Yourself by Angelique Kidjo featuring Burna Boy
Angelique Kidjo is a longtime favorite of the Recording Academy, with 12 nominations in total and 4 wins, all, save one, falling under the World music or Global music category. This year, with 3 nominations, two being under the self-same category of Best Global Music Performance, Kidjo's nominations in her Do Yourself collaborator and Nigerian megastar Burna Boy with whom she shares an interesting history where Grammys are concerned; the two acts despite the generational difference have found themselves going head-to-head in the same category in the past, with Burna's first run on the Grammy stage culminating into a win for Kidjo who was gracious enough to dedicate it to the Nigerian singer.
ALSO READ: 6 Nigerian Albums Nominated For The Grammy Awards | SEE FULL LIST
On Do Yourself the duo euphoniously blend their unique take on Afrobeats to create what Kidjo described as the anthem for a new Africa.
3. Pa Pa Pa by Femi Kuti
A 6-time nominee with two entries in this year's Grammy list of nominees, instrumentalist and musician, Femi Kuti relentlessly keeps the Fela Kuti heritage alive with his music and accolades he's earned. On Pa Pa Paan upbeat, jazz-infused Afrobeat number, rendered in Yoruba and English, Femi Kuti explains that the message for corrupt and inept leaders to leave their positions quickly was inspired by the fact that 58 years after his father, the late Fela Kuti started to sing about Nigeria's poor governance, things remain the same.
Interestingly, Femi's Pa Pa Pa is the first track on Legacy+, a collaborative album between himself and his son, grandson to Fela, Made Kutiwhich has also gotten a nod from the Recording Academy with a slot on their list of Best Global Music Album.
4. Blewu by Yo-Yo Ma & Angelique Kidjo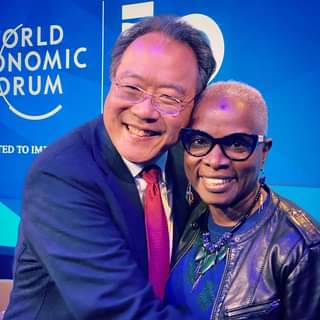 A collaboration between American cellist and Beninoise singer, Angelique Kidjo, Blew is a powerful entry first by sheer force of the talents and accolades of the two acts, and then, it's poignancy. For one Yo-Yo Ma was a child prodigy, already performing from the age of four and half. As a middle-aged performer, he has had 18 wins and 29 nominations.
ALSO READ: Recording Academy Announces Full List Of Presenters And Special Performers At The Grammy Awards
On Blewthe cello notes flow harmoniously with Angelique Kidjo's Beautifully haunting vocalisation to create a classical record blessed with Ewe, a native language spoken in Benin, Ghana and Togo as she renders a tribute to the lives lost at the World War. Incidentally, Blewan original song by late togolese icon, Bella Bellow, was originally recorded by Kidjo as far back as 2014, with the version with Yo-Yo Ma happening during the pandemic.
5. Essence by Wizkid and Tems
During the 63rd Grammys which took place last year, Wizkid had won his first Grammy for Best Video with Brown Skin Girl by Beyonce, Wizkid, Saint Jhn and Blue Ivy Carter. Several fans had predicted a comeback for the star and this time, off the back of his own record. Like a well-hatched prophecy, this year Wizkid's name makes a two-time appearance on the Best Global Music Performance category with the Teams-featured Essence and also under Best Global Music Album with his quintessential Made in Lagos album.
Ironically, as a feel-good rhythm-filled record infused with doses of Afropop, Wizkid's nomination serves as the anachronism in this category as Essence at the core is more aligned to RnB and pop than Afrobeats or other genres that typically make it to the Global Music category. Testaments to this lie within the heights which Essence as climbed; From being the first Nigerian record to chart on the Billboard Hot 100 and eventually reach the hallowed top 10, to being regarded by Rolling Stone Magazine as the number one best song of 2021. Essence by Wizkid featuring Teams It was playlisted by Barack Obama on his list for favorite songs of 2020.
Nigerian musicians nominated for the 2022 7Grammys category of Best Global Music Album Category and their Contenders
1. Voice of Bunbon Vol. 1 by Rocky Dawuni
With Rocky DawuniGhana gives the world an earful of sweet melodies born from his signature sound, Afro Roots which is a mixture of Reggae, Afrobeat, Highlife and Soul Music.
https://www.youtube.com/watch?v=videoseries
Released in October 2020, Voice of Bunbon Vol. 1which is Dawuni's second entry on the Grammy's list of nominees following his nomination at the 58th edition, sees the Ghanaian music maestro slash record producer bring a mouth watering bite-size of his globalising Afro Roots music over 8 tracks.
2. East West Players Present: Daniel Ho & Friends Live in Concert by Daniel Ho & Friends
An 18-track live album, East West Players Present.., is an album by 12 time Grammy nominee and 6-time winner, Daniel Hoa Honolulu native who is best known for his performances on ukelele, slack key guitar, piano as well as vocals, alongside 4 other acts.
https://www.youtube.com/watch?v=videoseries
While four out of his friends excluding Kanani Toji aren't musicians, the album is a rich offering of Hawaiian culture with a dash of modernity featuring harmonious singing, string instrumentalisation and even dialogue with the audience, who promptly respond with applause.
3. Mother Nature by Angelique Kidjo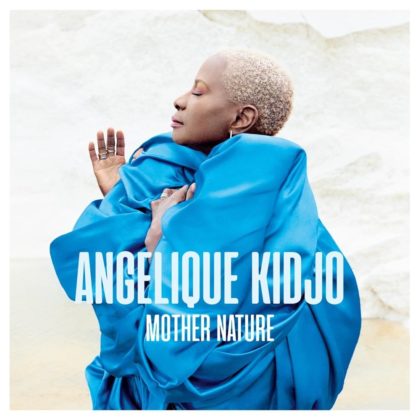 Mother Naturereleased in June, 2021, is Angelique Kidjo's first album of original music in 7 years. Described by the virtuoso vocalist as her love letter to mother earth, on the 13 tracks long record, she muses on life-easing and community building values, revels in her legacy and pays to tribute to Africa.
https://www.youtube.com/watch?v=videoseries
All while stitching in modern templates of Afropop and Afrofusion with artists like Burna Boy, Yemi Alade, Mr Eazi, EARTHGANG, Sampa the Great and more. Mother Nature was ranked a 7.6 over 10 by Pitchfork, a victory rating on Pulse Nigeria, and 4 stars out of 5 by The Guardian.
4. Legacy + by Femi Kuti and Made Kuti
The Anikulapo Kuti family have indeed created an undying legacy over a span of roughly three decades with their backs helping to uphold and shape the music game. First from Fela Anikulapo Kutithe Afrobeat legend who is recorded to have started making music in 1961. Then his sons, Femi Kuti and Seun Kutiboth Grammy nominees, and recently, his grandson and son to Femi, Made Kuti. The album title which sees father and son roll out a double album, is a sparkling Afrobeat affair which never fails to compel the body to move and the mind to think, the Fela Anikulapo Kuti way.
With Femi's 10-tracks-long side titled Stop The Hate and Made's which total 8 titled For(e)wardthe album explores familiar sociopolitical themes such as bad governance, with messages touching on youth-centred solutions which maintain a freshness despite coming from Femi. Made's For(e)ward brings fresh blood with more recent tropes of sexual and police harrassment as well as the longevity of Nigeria's problems. Legacy+ was released to critical acclaim, getting 4 stars from The Guardian and a rating of 7.8 from Pitchfork.
5. Made in Lagos by Wizkid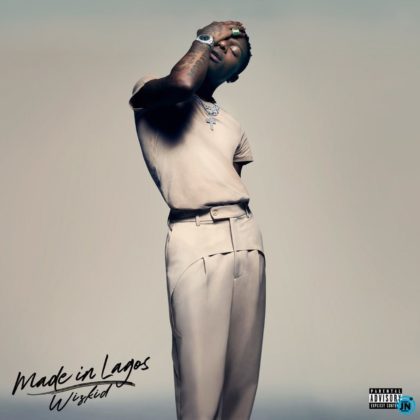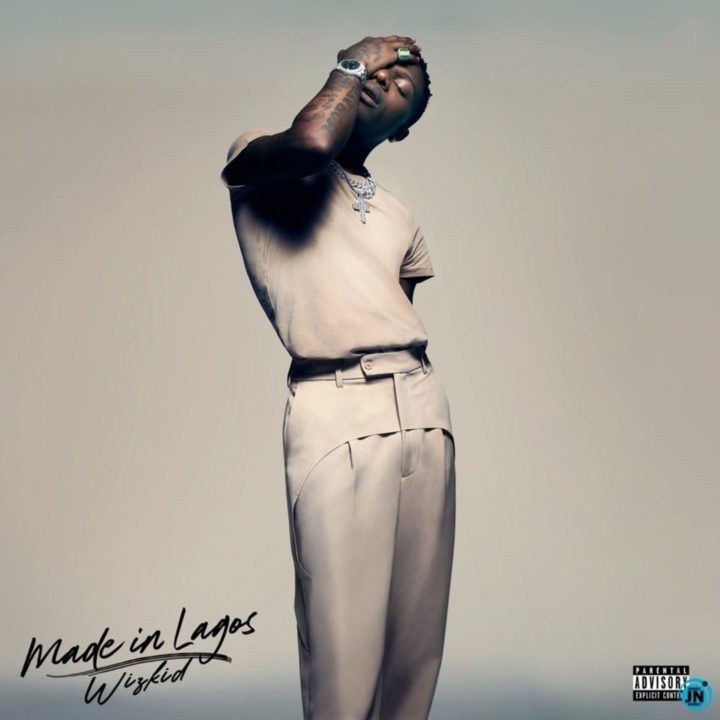 For most Nigerians and music lovers the world over that have been exposed to Wizkid's feel-good easy breezy Made in Lagos album, it is instant love with an upvote on acclaim of the 14-track-long album being a budding classic body of work. With melodies and cadence reminiscent of clear summer skies and fruit-scented ocean breeze, Wizkid's Made in Lagos may belie the spirit of the city it pays tribute to but is an aptly rendered romanticisation of the lifestyle dream of Lagosians and Nigerians.
https://www.youtube.com/watch?v=videoseries
Ranked by Nigeria's Nativemag and British Vogue as their number 1 album of the year in 2020 as well as glowing remarks and high ratings from a long list of publications, Wizkid's 2020-released Made in Lagos reinforces it's classic status on grounds of its long-running reign which sees it make it to the Grammys two years after its release.
To get updates on the progress of the Nigerian musicians who have been nominated for the 2022 Grammys, get updates from Notjustok as they drop via Twitter and Facebook.